Specializing in Fruit Trees and Vines Since 1930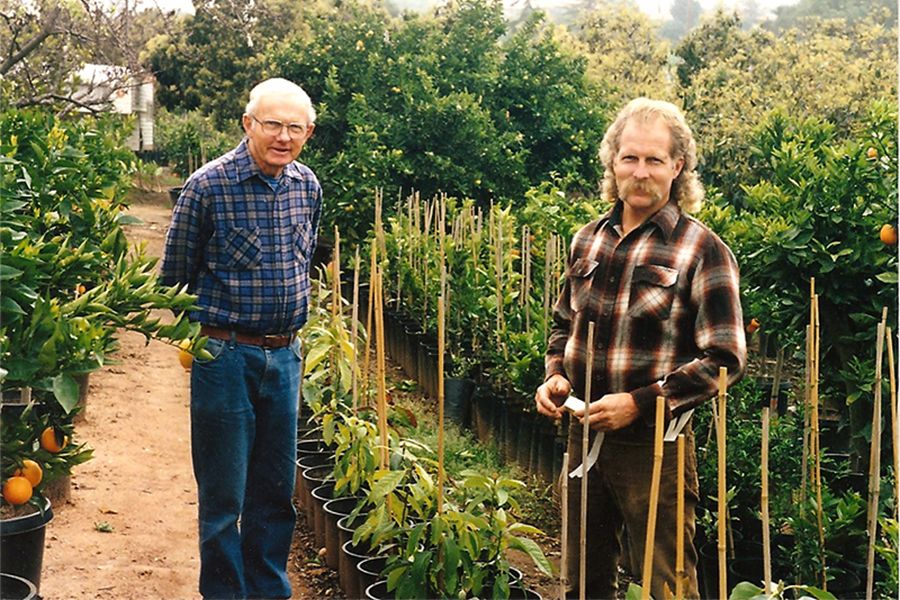 The Clausen Nursery is a third generation, family owned and operated business. We offer the public and landscapers the unique ability to buy directly from the grower. We have over 20 acres on our nursery. You can expect a large selection of quality trees and plants, at an affordable price. We are dedicated to helping you find the right tree for your need.
We allow the public to enjoy the fruit grown at our nursery, we just ask that you pick your own fruit from the planted trees (please do not pick fruit off the trees for sale) and purchase it; citrus & deciduous fruit are .35c a pound, while avocado fruit is .95c per pound. (Bringing a fruit pole picker and bags may come in handy as we do not provide these)
We also do not provide plastic protection for your vehicles, so please bring your own if needed.
Large trash bags fit nicely over 15 gallon containers to keep dirt from spilling in vehicles while driving home.
We encourage you to stop by and get to know us.
3132 Blackwell Dr. Vista, CA 92084
Phone: (760) 724-3143
Fax: (760) 724-4581
CLOSED SUNDAYS
Our History
We are a third generation nursery which was passed down from Edwin Stromberg to his son-in-law, Alvin Clausen. The nursery was then passed down to his son, Gordon Clausen who is running the nursery at the present time. We take pride in growing and maintaining our trees to produce yummy and juicy fruit to be enjoyed in the family orchard or to be sold to the many nurseries that we supply.